Judging by last week's poll, the Redmi K60 series is off to a strong start. Judging by the first sales report, we can conclude the same. Some models of the trio are more popular than others, of course.
The Redmi K60 Pro is the fan favorite, no surprise here. It received a lot of positive attention and it seems like it can draw people away from pricier flagships.
It's not fully equipped to fight at the highest level, the lack of a telephoto lens and an IP rating hold it back, but it also has the lowest price of any Snapdragon 8 Gen 2 phone currently. Speaking of, we still don't know under what form the Redmi K60 Pro will be available globally – Xiaomi, Redmi, Poco?
People are concerned that the global model will not be quite as cheap relative to the competition. But if Xiaomi nails the pricing, this could be one of the more popular high-end phones this year.
The Redmi K60 was fairly popular in its own right, though many are tempted by the Pro. For a few bucks extra, the Pro gets you the next-gen chipset with an upgraded GPU and a better sensor for the main camera.
Again, the global pricing of this model is unknown – that CNY 800 difference may end up being bigger or smaller than the $115/€110/₹9,500 that it converts to. That will be the deciding factor between the Redmi K60 and the K60 Pro. Right now most people are leaning towards the Pro.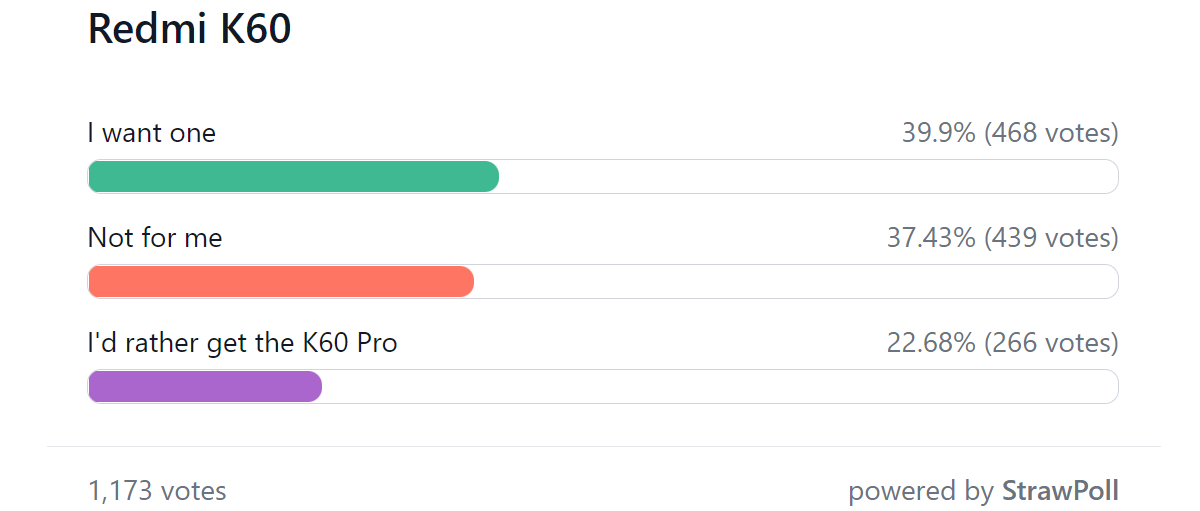 Finally, the Redmi K60E experienced the same thing as the vanilla K60 – a better phone is available for slightly more cash. In this case the difference is only CNY 300 ($45/€41/₹3,600) and while the CNY 2,200 price tag is low for a QHD+ display, the switch to a Dimensity 8200 and a few other downgrades make it tough a tough sell.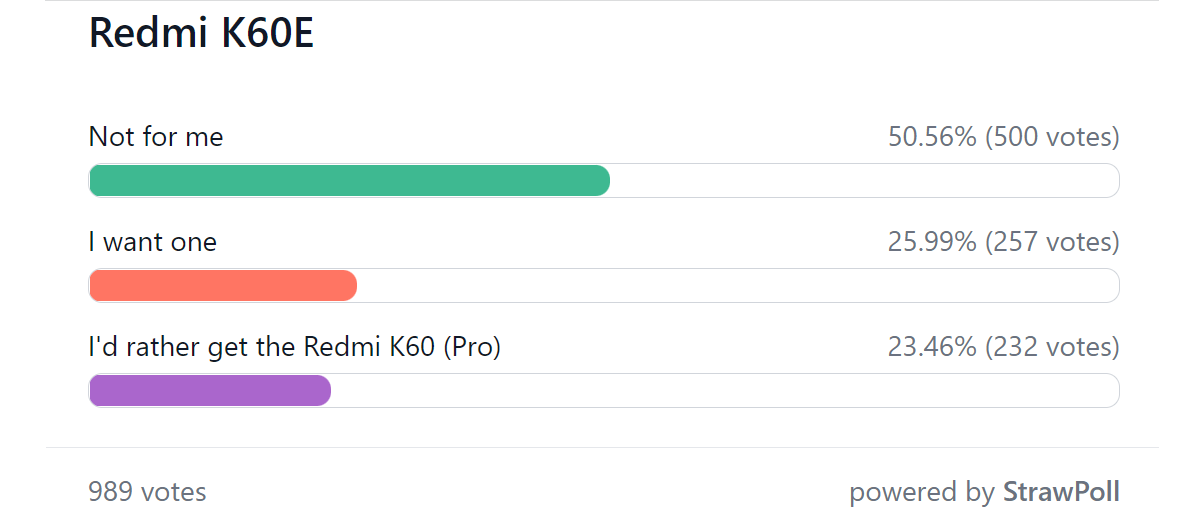 We will keep you posted on any news about the Redmi K60 series (or phones based on the three models) reaching markets outside of China. This week the focus was on launching the Redmi Note 12 series in India, but with that done it may be time for the K60 to pack a suitcase and see the world.