The Razer Edge will go on sale in the US on January 26 in partnership with Verizon. Note that there is also a Wi-Fi only version if you are not a fan of Verizon or don't plan on gaming while out and about.
The Razer Edge Wi-Fi will sell for $400. The Founders Edition includes a Razer Hammerhead True Wireless (2021) earbuds and costs $500. You can reserve a Wi-Fi model today from Razer.com.
Alternatively, there is the Verizon version. The retail price is $600, but you can get it for $360 ($10 a month for 36 months) for a limited time with a new contract. Another option is buying a new 5G smartphone alongside the Razer Edge 5G, which will drop its price to $180 ($5 a month for 36 months). More details here.
The Razer Edge comes with a Kishi V2 Pro controller. It is detachable, so this is sort of a phone, although we're not 100% sure whether this can make phone calls.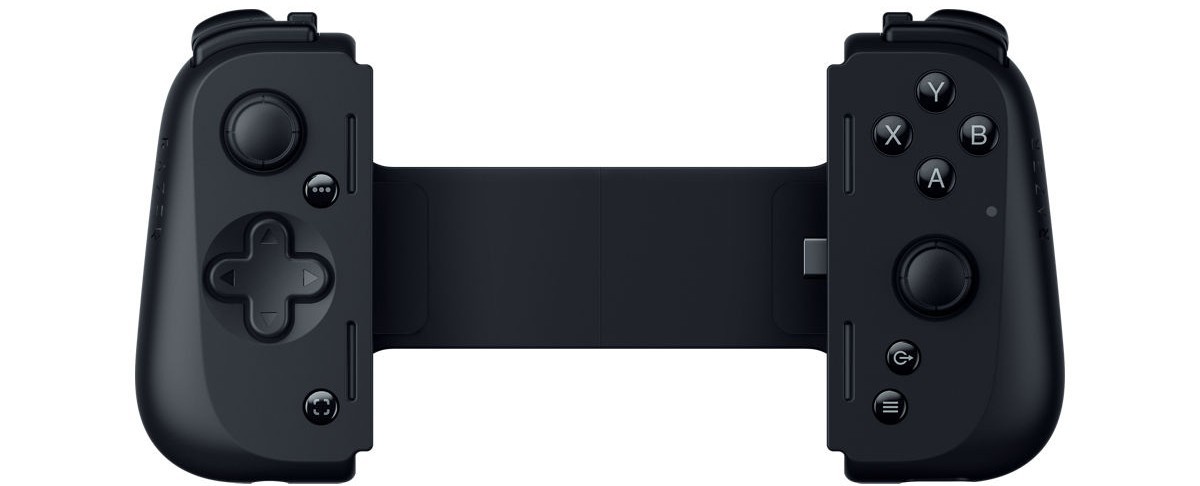 Anyway, the Razer Edge is powered by the Snapdragon G3x Gen 1, which seems to be based on the Snapdragon 888. This console has active cooling, so it will be able to sustain higher performance levels than a phone. The chipset is paired with 8GB of LPDDR5 RAM and 128GB of UFS 3.1 storage (expandable with microSD cards up to 2TB).
What gives this an edge (heh) over the likes of the Steam Deck and the Nintendo Switch is the 6.8" AMOLED display – it has 2,400 x 1,080px resolution (20:9) and 144Hz refresh rate. For comparison, the Switch OLED has a 7" display, the Steam Deck has a 7" LCD, but both have only 720p resolution and run at only 60Hz. There is no word on touch sampling rate, however.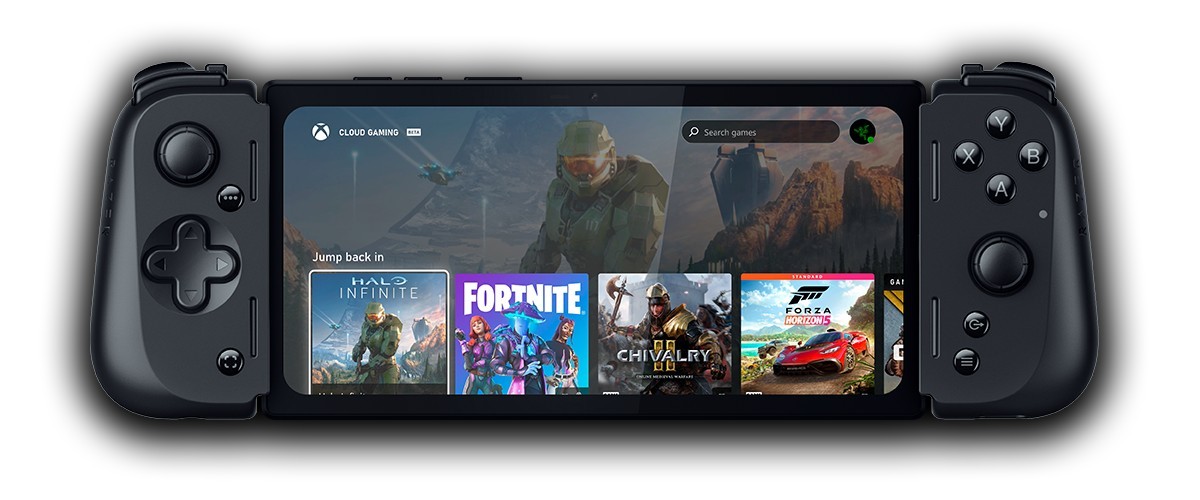 All versions of the Razer Edge have Wi-Fi 6E connectivity. You can use this to stream games from your gaming PC or console, as well as using game streaming services. Of course, the chipset is powerful enough to handle native Android gaming and emulation too. The version Verizon is offering has 5G – both sub-6GHz and mmWave. Both the 6GHz Wi-Fi and the 5G offer low-latency connections for minimal lag.
There is Bluetooth 5.2 on board and the controller has a 3.5mm headphone jack. If you don't want to use headphones, there are 2-way speakers with THX Spatial Audio, plus 2 microphones for voice chat. There is also a single 5MP front-facing camera (1080p@60fps video).
There is a 5,000mAh battery inside, but there is no word on charging speed. The device itself weighs 264g, which goes up to 5401g once you attach the controller.