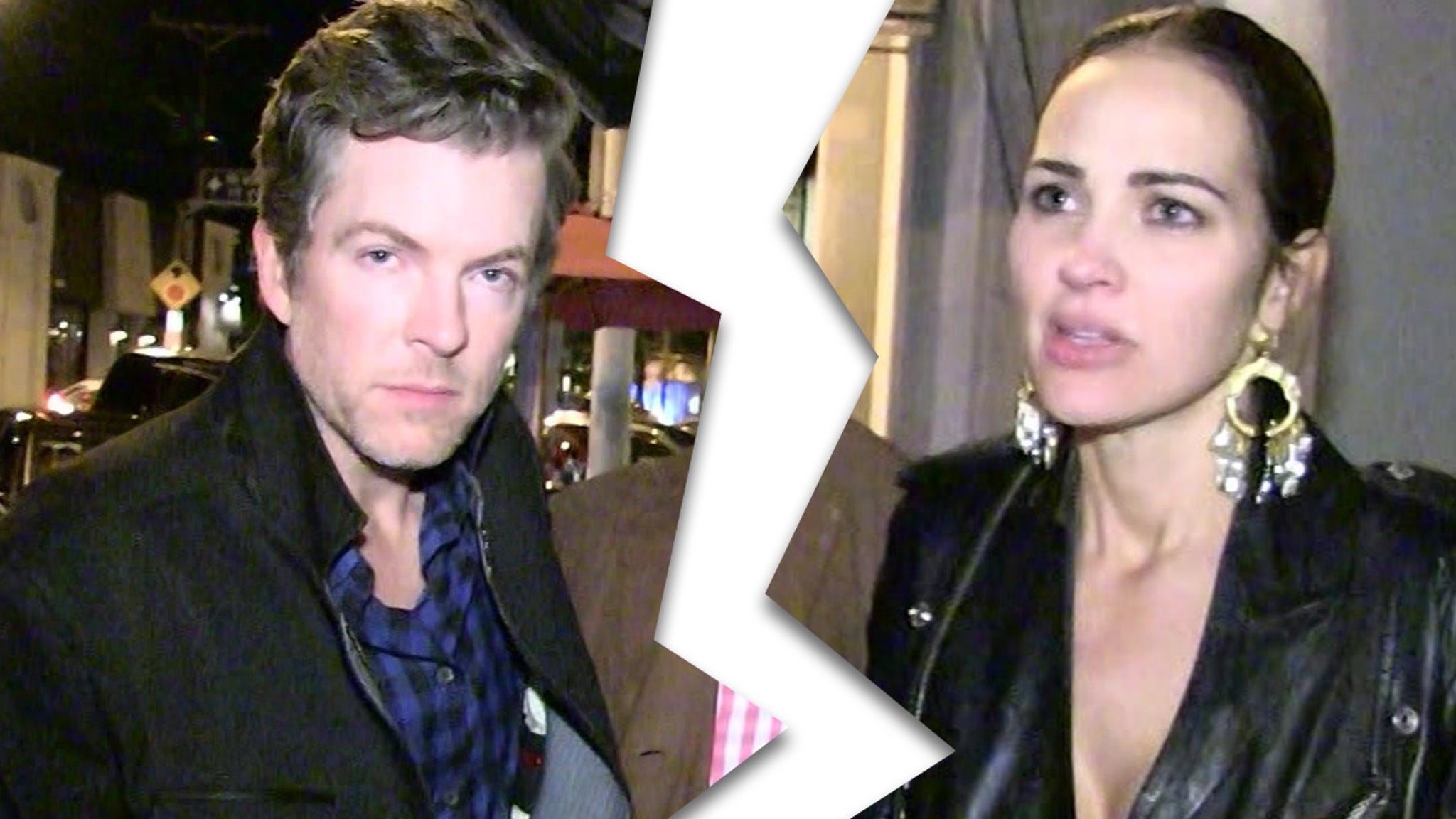 Joe Don Rooney — lead guitarist for the country music trio Rascal Flatts — is in the middle of a contentious divorce from his Playboy model wife … he says she cheated on him and she says he's a cheater who's hooked on drugs and alcohol.
According to new legal docs, obtained by TMZ, the musician claims his wife, Tiffany Fallon, is having an affair with her personal trainer. He says the affair started before he filed for divorce in January 2021 and believes the "adulterous relationship" is still going strong.
Tiffany cops to adultery but denies it was the cause of their marital breakdown and says the affair only began after Joe withdrew from the marriage due to "habitual alcoholism and drug abuse." She claims he's guilty of adultery, as well.
As we reported … Joe was busted for DUI in September 2021, when police in Tennessee said he crashed his car into a tree. Tiffany cites Joe's DUI case in the docs … saying it's the culmination of ongoing alcohol and drug abuse.
For his part, Joe denies abusing narcotic drugs … though he admits he's used cocaine a few times. He says he suffers from an alcohol disorder and is getting treatment, but says his boozing isn't the cause of the marriage collapse … he says she started having an affair in 2020 when he was on the wagon.
Joe and Tiffany, a former Miss Georgia and Playmate of the Year, got hitched back in 2006 and they have three kids together … and they're also fighting over money and custody.