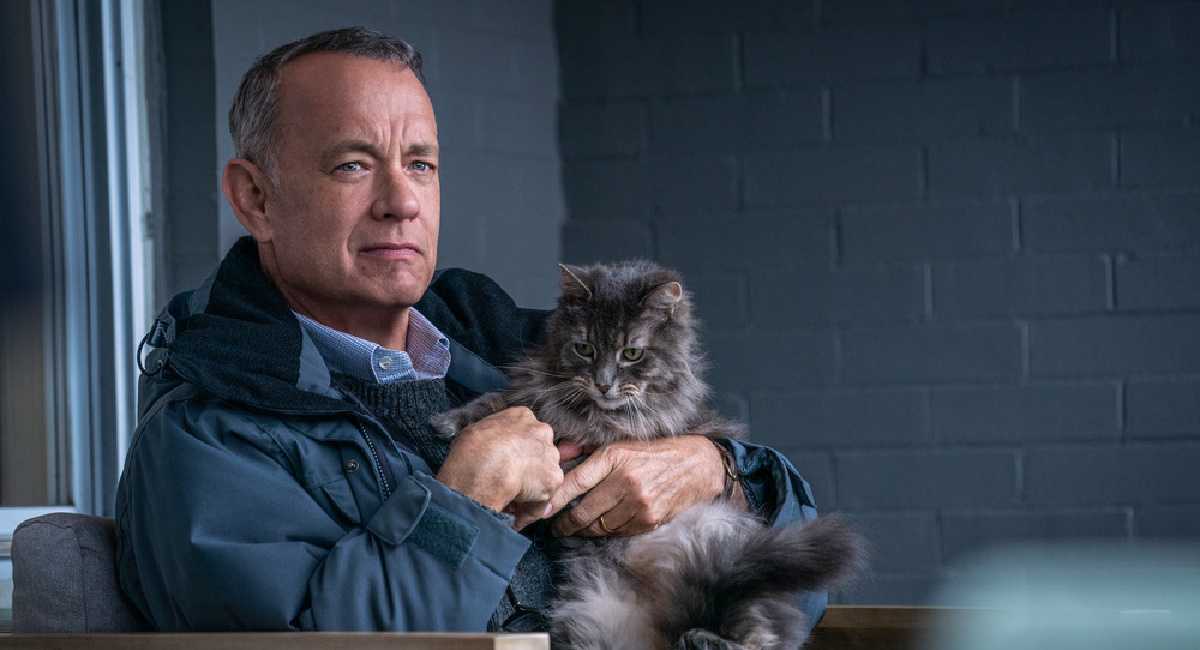 Opening for an awards qualification run in theaters on December 25th before releasing wider on January 13th, 'A Man Called Otto' finds Tom Hanks in a grumpy mood as a man who just wants to be left alone.
The big question that 'A Man Called Otto' seeks to answer, at least on one level is: do audiences want to see Tom Hanks be grumpy? He's certainly deviated from his friendly everyman persona in the past––movies such as 'Philadelphia', 'Saving Private Ryan' and particularly his gangster turn in 'Road to Perdition' have pushed the boundaries of Hanks on screen.
But we're more used to seeing a charming, often jovial Hanks on screen, and we're certainly not used to watching him contemplate, and then attempt suicide.
'A Man Called Otto' looks to challenge all that, taking as its inspiration the book published in 2012 by Fredrik Backman. The novel, which followed the titular curmudgeon, a man with high principles, a short fuse, and a reputation as a neighbor from hell, became a big hit for its emotional storytelling and take on life.
It was, somewhat usurpingly, leapt on as a potential movie, writer/director Hannes Holm bringing it to screens in 2015. The film was itself a success and because this is the way of things, quickly hit Hollywood's radar.
Now here comes the American version, adapted this time by the 'Finding Neverland' combination of director Mark Forster and writer David Magee. Some elements have been altered––a couple of story points we won't get into here to avoid spoilers and the setting was switched to Pittsburgh.
Hanks plays Otto, who shares a near identical persona with his Swedish counterpart––he's known for being grumpy, refusing to suffer fools gladly (he views almost everyone around him as a fool) and he's always pointing out problems in the complex where he lives. Pet owners who allow their dogs to soil his driveway are a primary nemesis, and he's constantly checking to see if parking permits are properly displayed from the rearview mirrors of cars. Woe betides anyone who leaves the gate to the street open.
As is revealed relatively quickly, Otto isn't simply grumpy for its own sake. While, as a younger man he was relatively serious (and played to winning effect by Hanks' son Truman) though more cheerful, a chance encounter with his future wife (played in flashback by Rachel Keller) lit up his life. Her death from cancer has, likewise, shut him right back down, and tipped him even further into Grinch-like status.
Otto has retreated into himself––friendships in the neighborhood soured and he became increasingly bitter. So much so that he's seen looking to end it all, first setting up a noose in his dining room and then running a pipe from his car exhaust into the vehicle itself and running it in the garage.
Both times, he is interrupted by a new neighbor, a family ostensibly led by Tony (played by Manuel Garcia-Rulfo), but with the brains of the outfit resting mostly in his wife, Marisol (Mariana Treviño, offering the sort of scene-stealing performance that makes you want to seek out her other work). The young family––they have two daughters––has freshly arrived in the street, and Marisol seems undaunted by Otto's gruff, dismissive attitude.
Bulldozing her way into his life through food and asking for the occasional favor, Marisol manages to break through the hard outer surface of Otto's outlook and discover his broken heart. He's soon helping her learn to drive and even agreeing to babysit.
The friendship is the typically movie unlikely one, but in the hands of an old pro such as Hanks and a superb actor such as Treviño, it becomes the backbone of the movie, smoothing over concerns about cliché and digging into hoary old truisms.
Forster and Magee walk an uneasy line, aiming to show the benefit of getting to know people rather than assuming everyone is an idiot, but stopping short of dipping too far into the saccharine side of the narrative, except on occasion.
A lot works about the movie, even beyond Hanks and Treviño, and a smattering of supporting roles help breathe life into this world. Even the subplot in which Otto adopts a stray cat (or rather, the cat adopts him), which could have been toe-curlingly obvious and cloying, manages to succeed, partly because the cat is worthy of awards attention by himself.
Other plots, the resolution of which you can see coming several hundred miles away, are less effective, but don't dimmish the emotional aspect too much. Forster and Magee stumble occasionally, over-egging scenes such as Otto's encounter with a clown he meets at a hospital while caring for Marisol's kids as she visits her accident-prone husband. The moment, which is ripe with comic potential, is somewhat ruined by you seeing the encounter, rather than simply hearing about it. Sometimes less truly is more.
Yet like Marisol, the film will eventually start to creep into your good graces and might even warm your heart a little, assuming it isn't already an icicle. It's certainly not going to move the needle in terms of justifying why another version needed to be made, but it certainly pleads its case.
And at the very least, it's proof that the Hanks/Rita Wilson performing gene runs strong, with Truman (who had no real aspiration to act, preferring to learn his craft as a camera operator and cinematographer) channeling his father with heart. Good to know there's another Hanks actor in the family besides Tom and Colin. Sorry Chet, maybe you can play young Tom somewhere else?
'A Man Called Otto receives 3.5 out of 5 stars.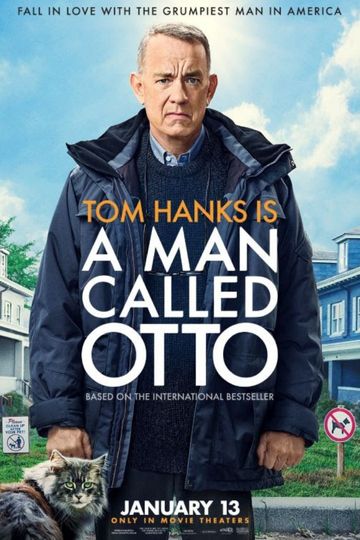 "Fall in love with the grumpiest man in America."
The story of Otto Anderson, a grumpy widower who is very set in his ways. When a lively young family moves in next door, he meets his match in quick-witted and very… Read the Plot