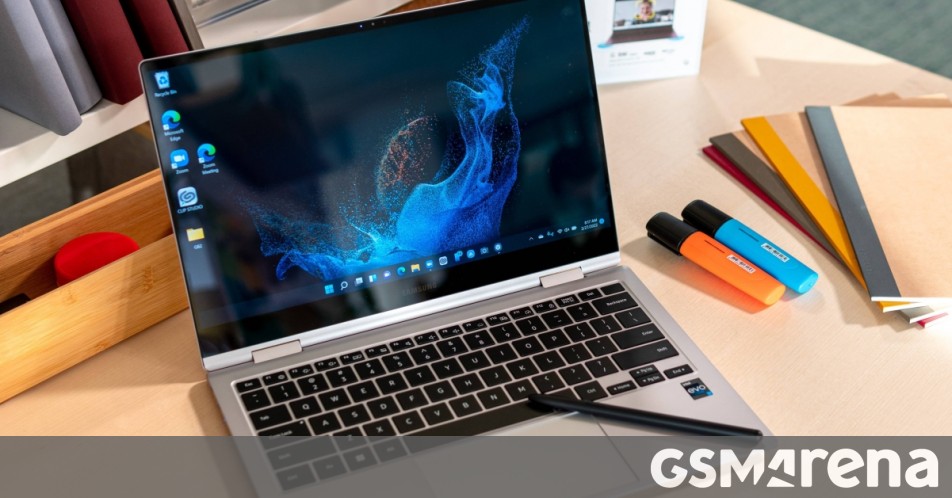 The Samsung Unpacked event on February 1 is expected to be the stage for the upcoming Galaxy S23 smartphones, but also the new Galaxy Book3 laptops. We expect a mighty Galaxy Book3 Ultra and at least two Galaxy Book3 Pro notebooks.
Leaked specs of the Pro revealed Samsung is increasing the AMOLED panel size and we will see 14" and 16" variants, instead of the Full HD panels with 13.3" and 15.6" diagonals. However, this will affect only the height of the panel and not the width, and the resolution will now be WQXGA+ with a squarer 16:10 ratio.
Samsung Galaxy Book2 Pro
The Galaxy Book3 Pro will have the latest generation chipsets from Intel – Core i5-1340P, although we hope there is a Core i7 in the mix as well for those who want slightly more power from their ultra-thin notebooks.
Speaking about size, the leakster mentioned a weight of 0.87 kg, which is 1.92 lbs and exactly the same as the predecessor. The exact dimensions are 30.44 x 19.98 x 1.12 cm, which aren't that off from the Book2 Pro, meaning the bottom bezel is what is being reduced on the Book3 Pro.
Other specs include 8GB RAM and 512GB storage, Windows 11 Home, and 120Hz refresh rate for the screens. Samsung will offer the Galaxy Book3 Pro in Beige or Graphite colors.