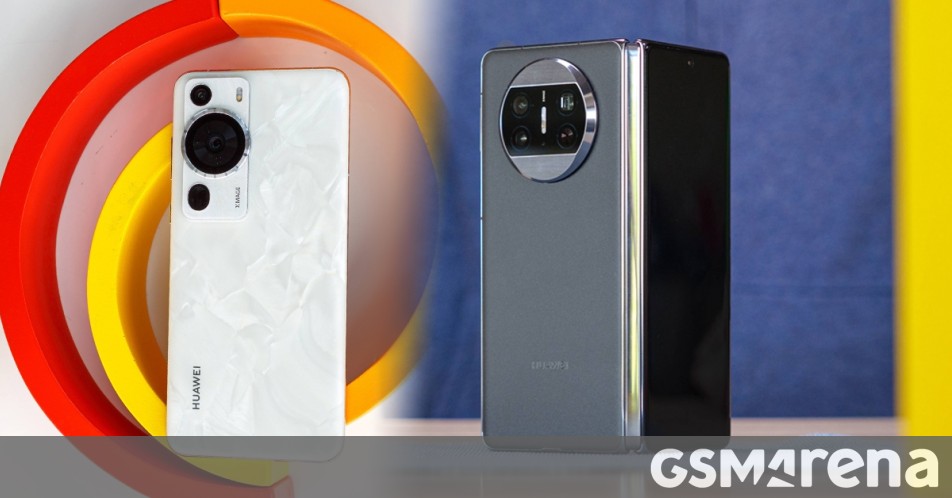 Huawei released the P60 Pro and Mate X3 on the international scene earlier this month, and the flagships are now on sale across Continental Europe and the United Kingdom. The P60 Pro, with its class-leading photo quality, is selling for €1,199 or €1,399, while the foldable Mate X3 is €2,200/£2,000.
The Huawei P60 Pro comes with a Snapdragon 8+ Gen 1 chipset but lacks 5G capabilities or Google services. When we reviewed the flagship, we established it offers a lot, including an outstanding screen, and impressive speakers, and the hardware is powerful enough for all scenarios.
Huawei P60 Pro
Purchasing the P60 Pro through the official Huawei store comes with a free Watch GT3, and some Freebuds TWS earbuds are slightly discounted while supplies last. British customers can opt for a £100 voucher to spend in the store instead.
The Huawei Mate X3 shares the same limitations. We found it might have all the raw power but won't work on next-gen networks, and users have to rely on AppGallery, Petal Maps and other in-house system apps. Huawei sticking to its own ecosystem is not necessarily bad – the company made impressive strides in the past three years in adapting to the situation; it's up to the European users to decide whether they are ready for the move away from Google.
Huawei Mate X3
Huawei is offering a similar deal for everyone willing to dig deep into their pockets for the foldable. The unit, sold in Europe only in one memory configuration of 12 GB RAM + 512 GB storage, will ship with a free Watch GT3 (46 mm in Black or 42 mm in White) and some discounts on audio wearables.