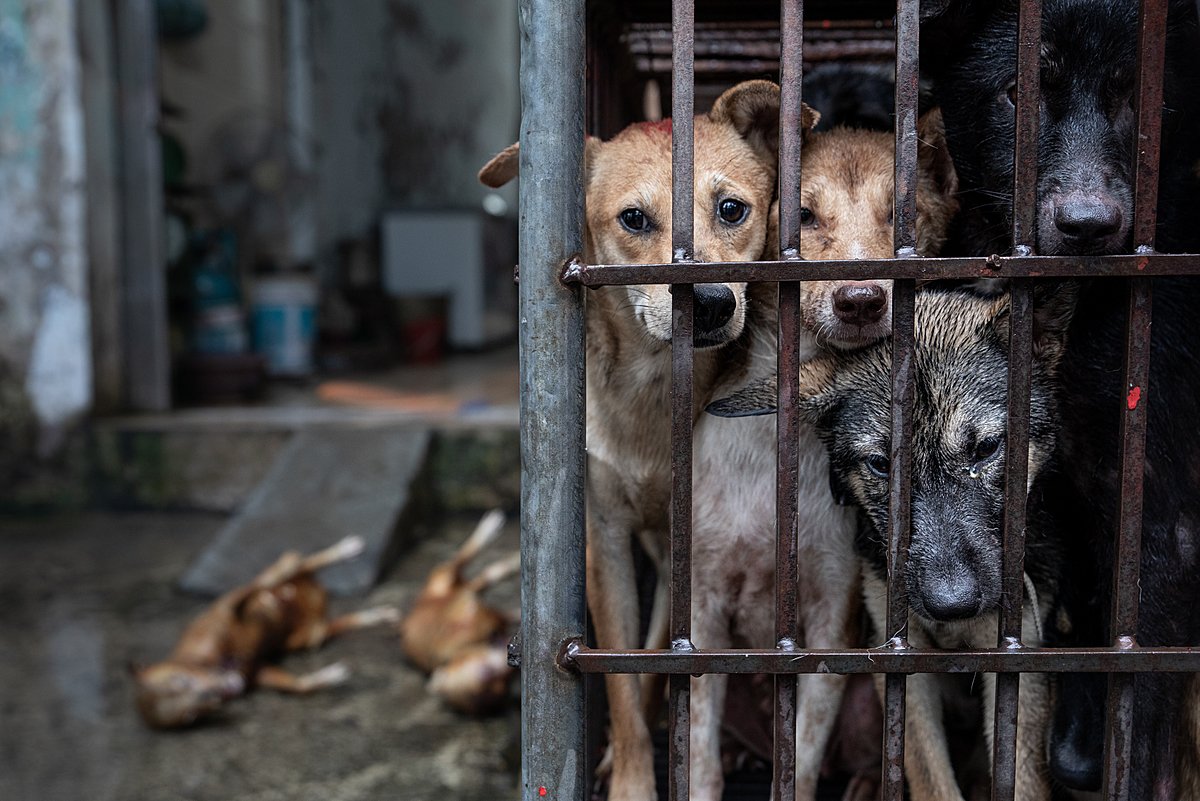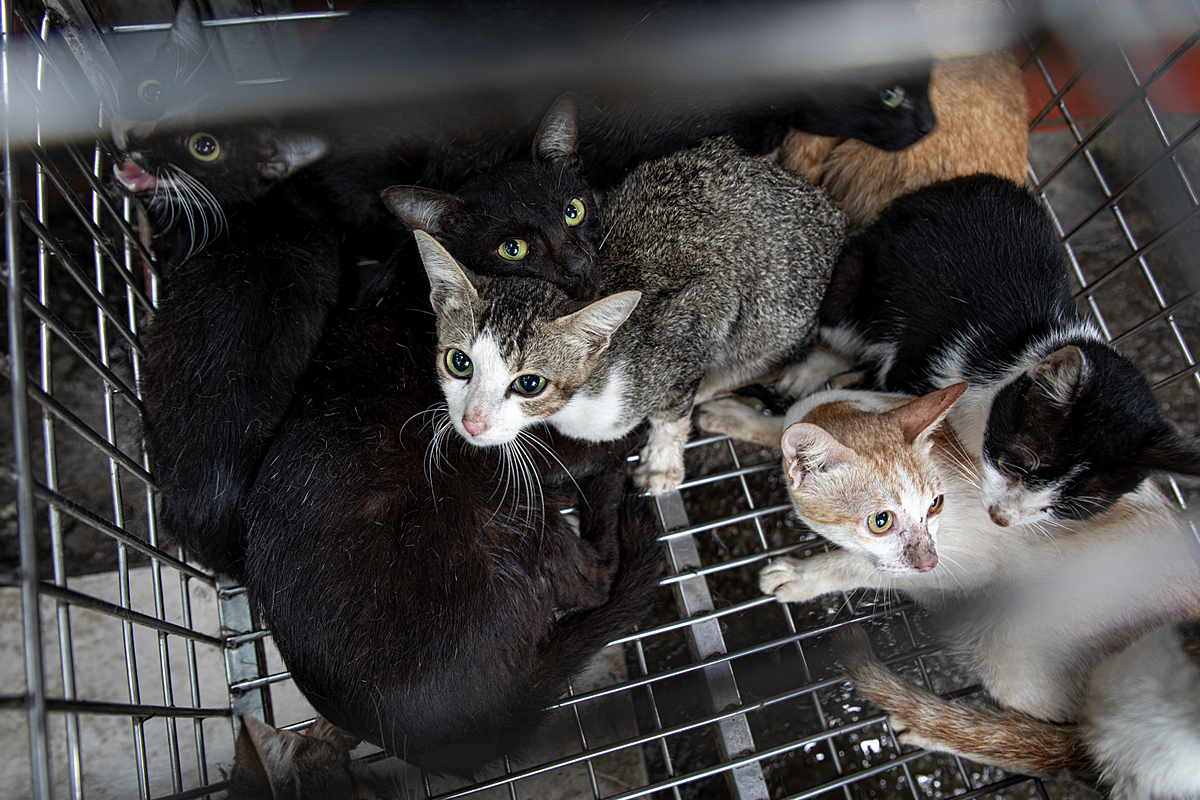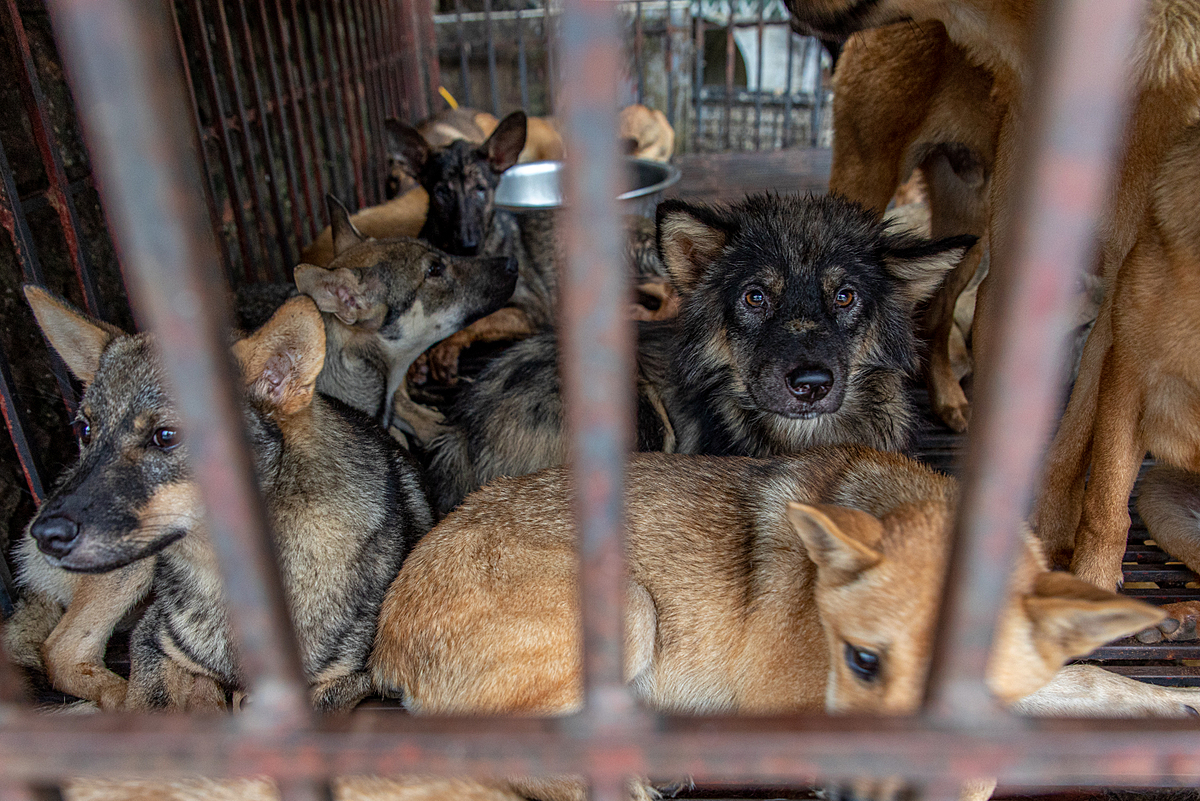 The photojournalist Aaron Gekoski and the videojournalist Napat Wesshasartar could hear the howls of cats and dogs about to be butchered. The smell of blood filled their nostrils. They were investigating the dog and cat meat trade in Vietnam. After these animals were slaughtered, they would be sold for meat.
"The dogs were hit over the head with wooden poles and then their throats slit," Gekoski tells us. They weren't allowed to photograph the dogs being killed—it was too brutal—but they were able to document what happened next: 
"A dozen dead dogs having their skin burned down a back alley was a sight I won't forget," Gekoski continues. "Once the fur has been removed with boiling water, it leaves essentially a bleached white corpse, which the vendors don't think is aesthetically pleasing. So they torch the skin." 
Gekoski and Wesshasartar traveled to Vietnam in June, on assignment from the Asia for Animals Coalition, a group of animal welfare organizations, and We Animals Media, a team of photo- and multimedia journalists telling the stories of animals—and abuses perpetrated by humans—worldwide. 
"At Duc Thuong Commune, the dog meat trade is thriving, and market stalls openly kill, butcher, and sell both cats and dogs to passing customers," Gekoski explains. The cats and dogs in these markets will often remain trapped in packed cages while the killing takes place, seeing those who came before them slaughtered in plain view. 
Gekoski has been covering the dog meat trade for years, across several countries. His photographs from the trade in Cambodia, where the dogs are killed, while crying out, in the fetid waters of "drowning pits," are part of his book, ANIMOSITY, about humankind's broken relationship with animals and wildlife.
"There are still millions of dogs killed for their meat every year, in the most horrific ways," the photojournalist says. "Many were peoples' beloved pets."
As the team at We Animals Media explains, the dog meat trade is not illegal in Vietnam, despite a government announcement in 2018 that dog meat consumption would be banned by 2021. The consumption of cats was banned in 1998; in 2020, that ban was canceled. At the slaughterhouses and markets Gekoski and Wesshasartar covered in Vietnam, many of the dogs had been imported from Cambodia, Laos, and Thailand. They include stolen pets and stray animals captured on the street. 
While in Vietnam, Gekoski and Wesshasartar also covered wet markets trading in a variety of reptiles, birds, and mammals, including critically endangered species. It was in the Thanh Hoa Bird Market, a wild bird market in Southern Long An Province, that they saw "rats being slammed against the pavement, chopped up with scissors, and cooked up amongst the other animals." 
Dead rats placed on top of cages, packed with living rats, were being cannibalized. Other animals at the market included snakes, birds, eagles, tortoises, and other wildlife; at one point, they spotted shop owners displaying elongated tortoises, who are critically endangered. Gekoski describes the scene as a "melting pot of potential new zoonotic diseases." 
This kind of work is not without risk. Gekoski and Wesshasartar were initially in Vietnam to cover a different animal industry; their cover was blown somehow, and they were turned away. Plus, although they were allowed to photograph openly at the public markets, accessing the slaughterhouses where dogs were killed proved more difficult. 
"We visited the slaughterhouses at the crack of dawn, which is when the killing commences," Gekoski explains. "In order to gather material, we sat in a car on the other side of the road with long lenses. The traders are very aware of how negative press can impact their jobs, so don't take kindly to being photographed." 
But change is in the air. This summer, the global animal welfare organization FOUR PAWS collected the signatures of more than 33,000 Vietnamese citizens and residents as part of a letter to the government, calling to end the dog and cat meat trade immediately. A global petition drew over 1.6 million signatures. 
"It's the victories—small or large—that keep you going, whether that's helping shape legislation or shutting down venues that abuse animals or even just changing mindsets," Gekoski says. Those victories become his fuel for continuing this difficult work. 
After years of telling the stories of animals trapped in human industries, Gekoski and Wesshasartar have both learned that in order to survive, "you leave your emotions at the door." It's only when they get home that they allow themselves to process what they've seen—and share it with the rest of us. 
In one photograph, we see a worker at a slaughterhouse in Huu Hung Street in Hanoi extracting internal organs from a dead dog. In the foreground, a living dog pushes their nose through an opening in the cage bars. Behind that dog, a third dog stares back at Gekoski's camera. Difficult though it may be, it's our duty to meet that gaze. By first recognizing the dignity and suffering of this individual, killed shortly after this photo was made, we can go on to advocate for those who might still be saved.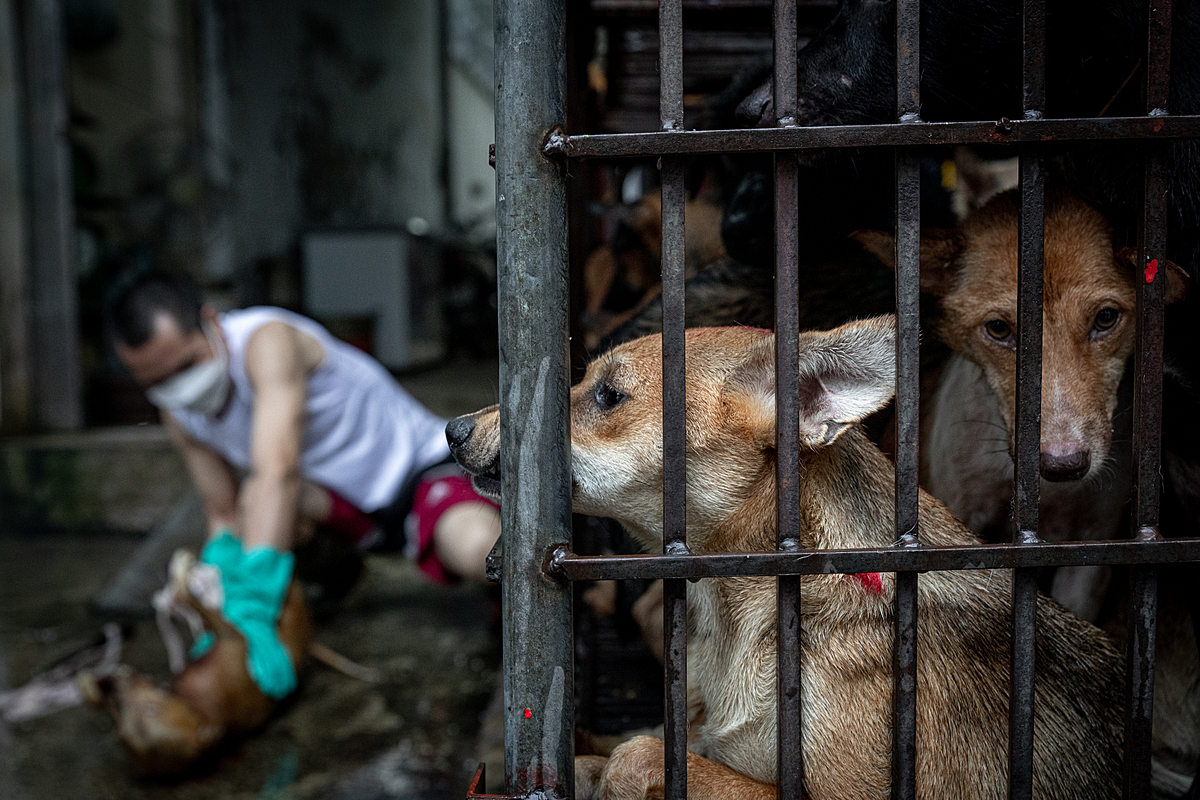 You can learn more about Gekoski and Wesshasartar's investigation over on the We Animals Media website. You can make a donation to We Animals Media and support their vital work here. Learn more about the Asia for Animals Coalition and its members by visiting their website.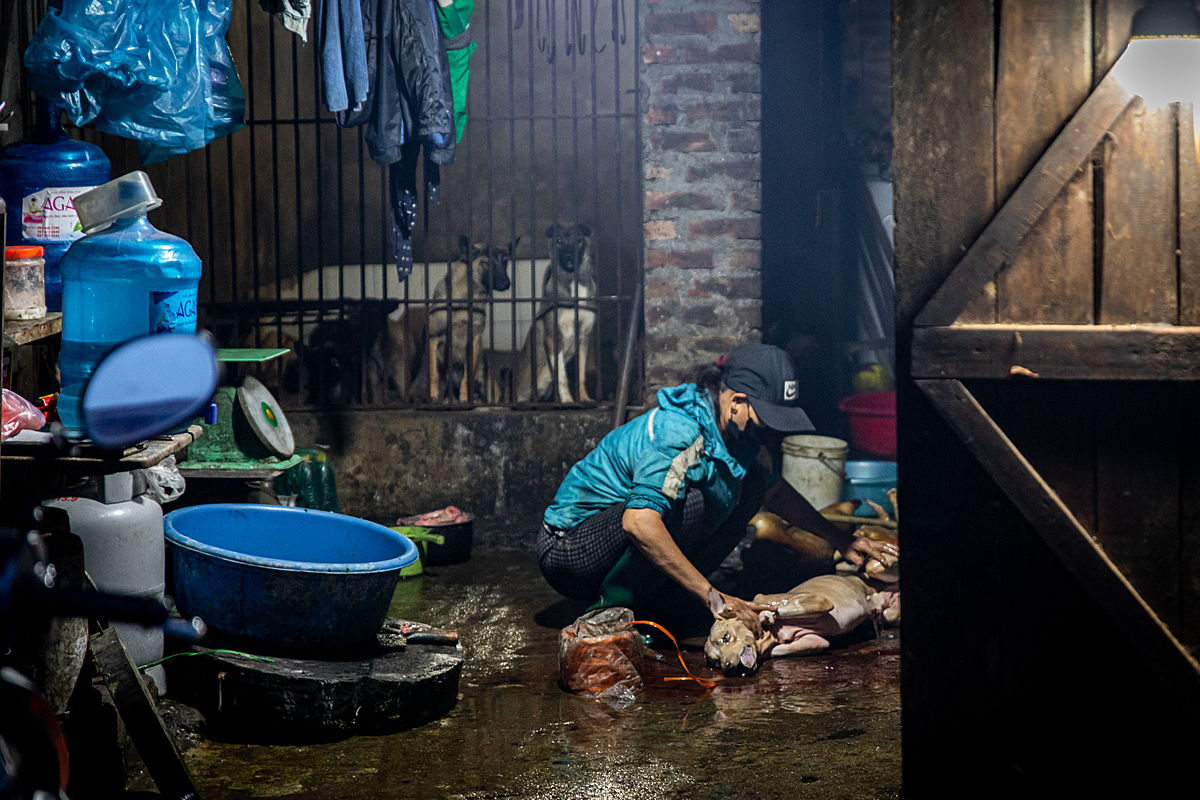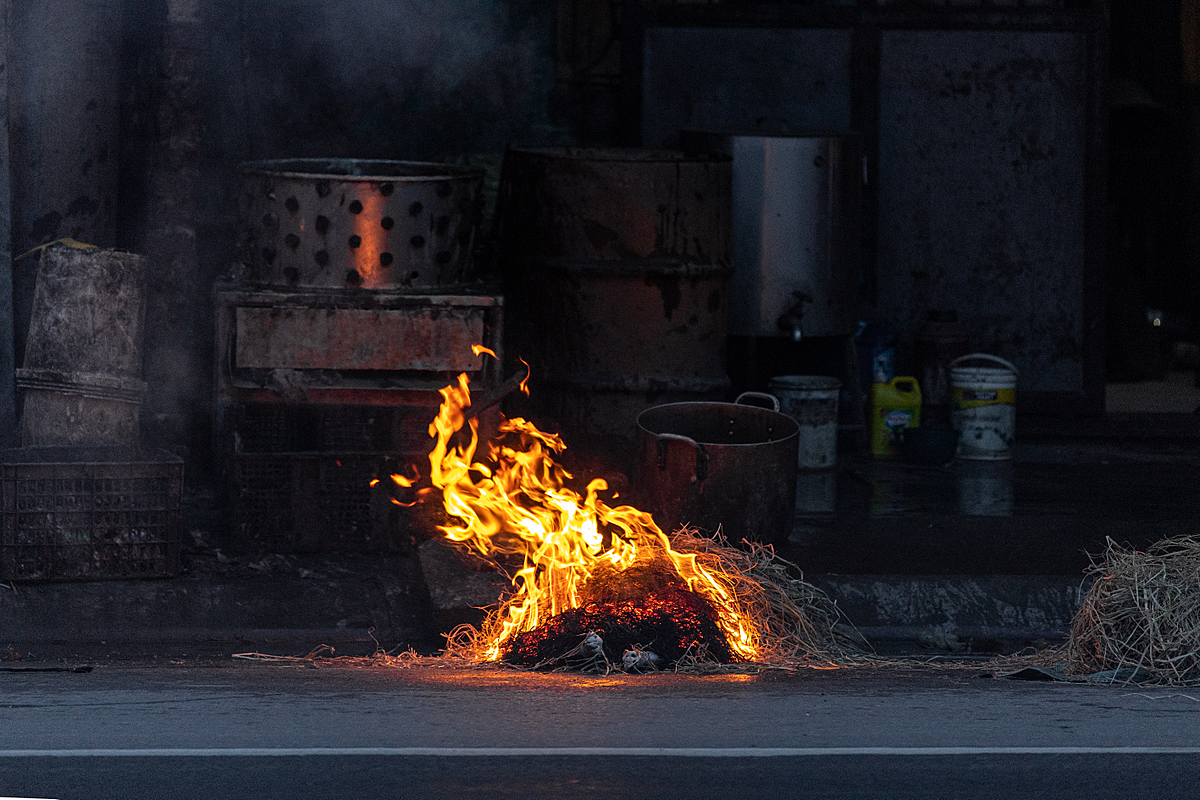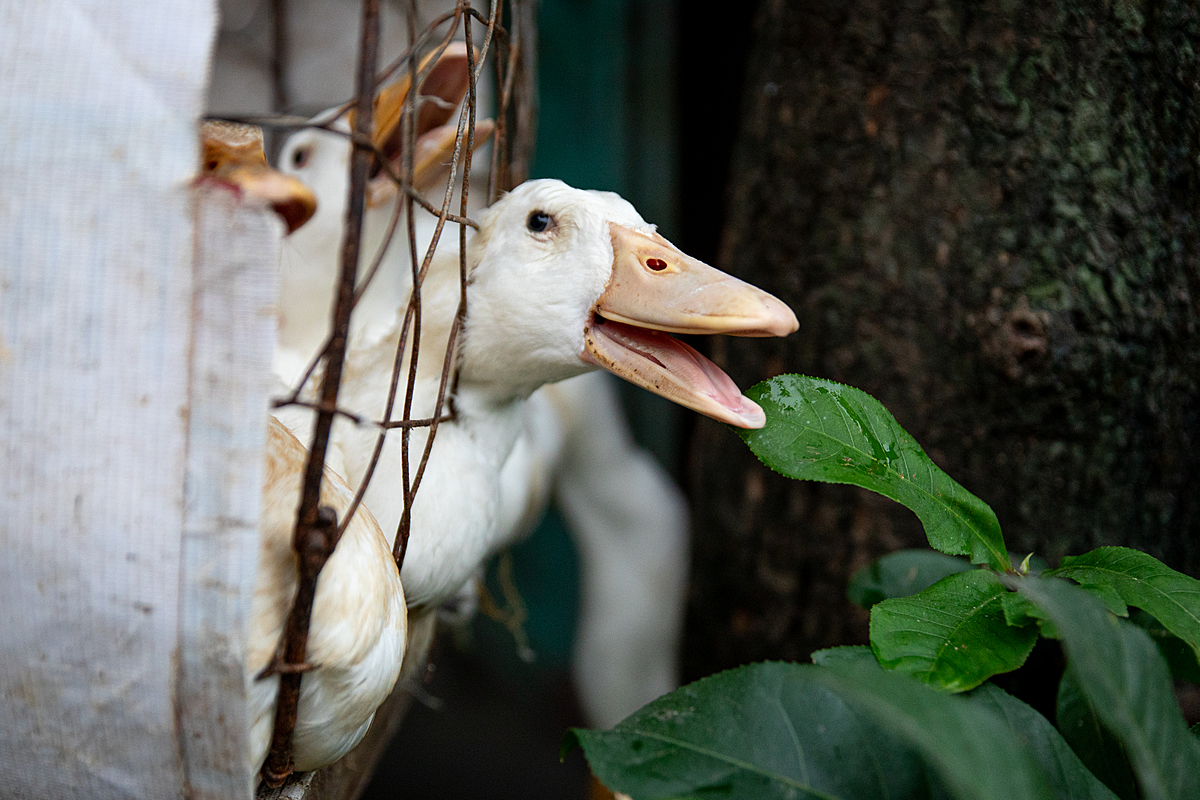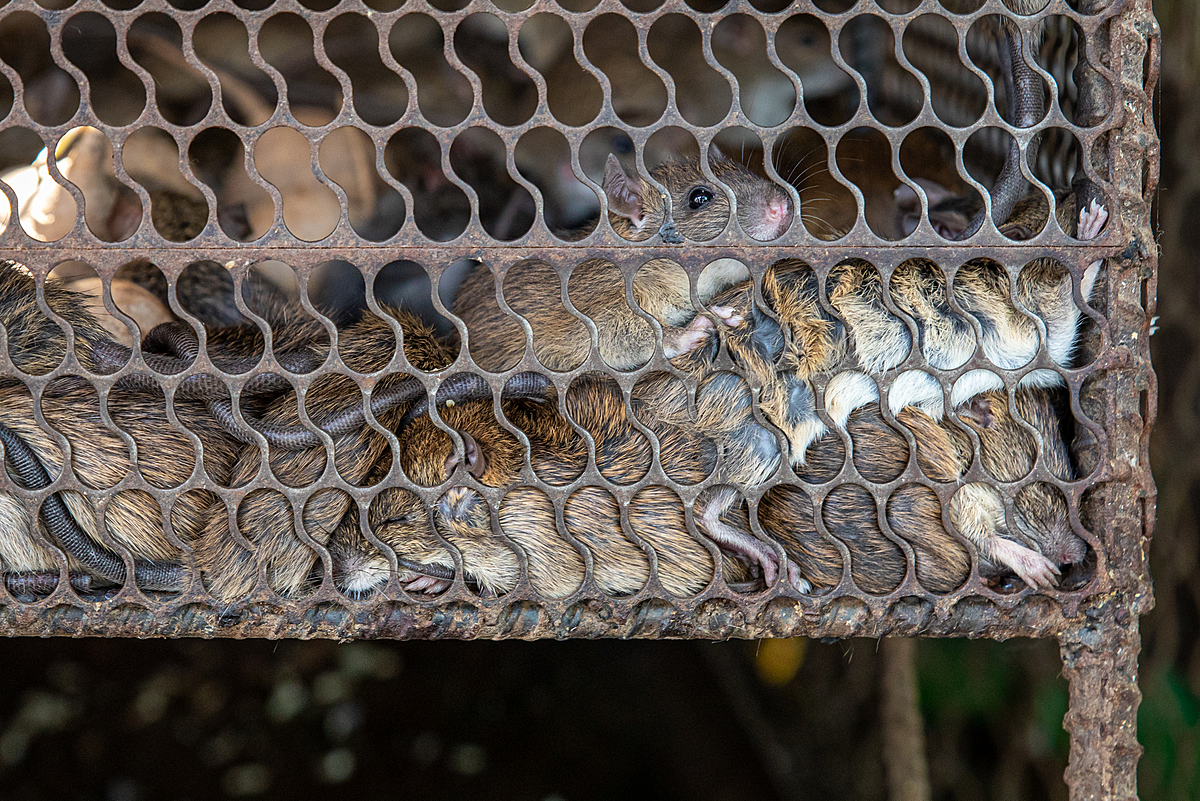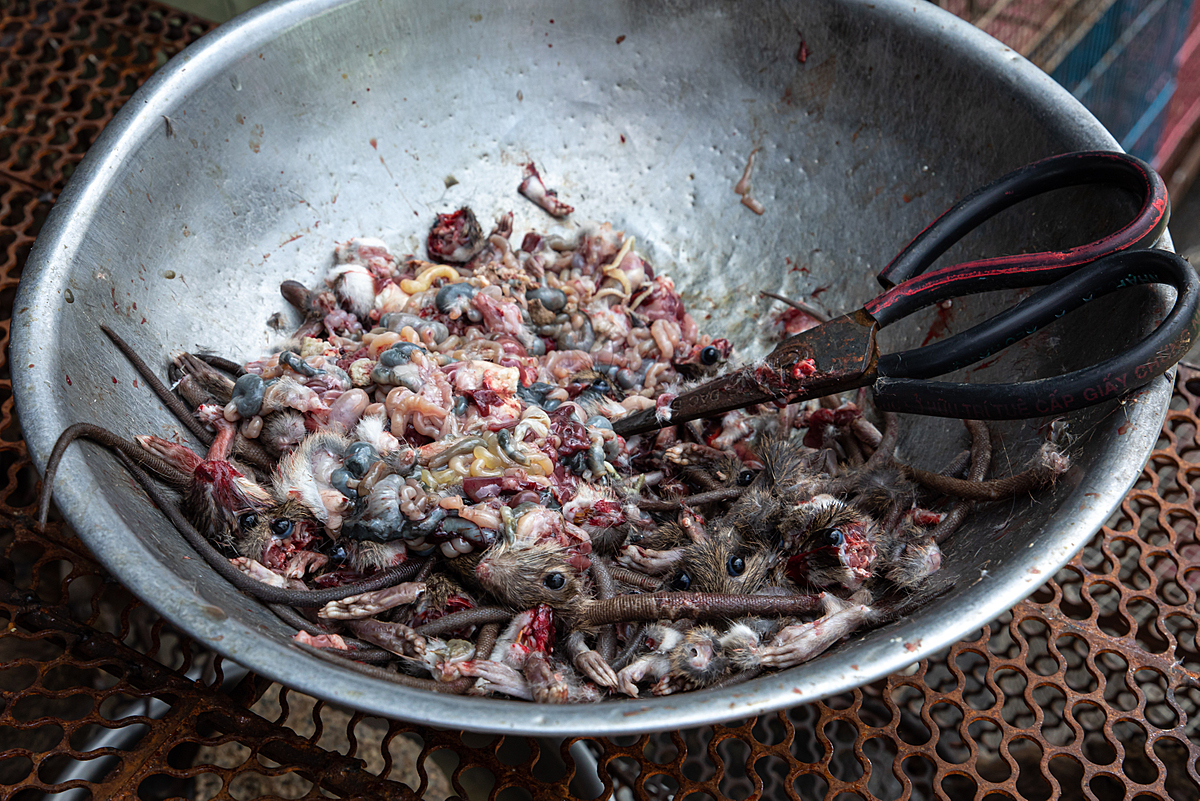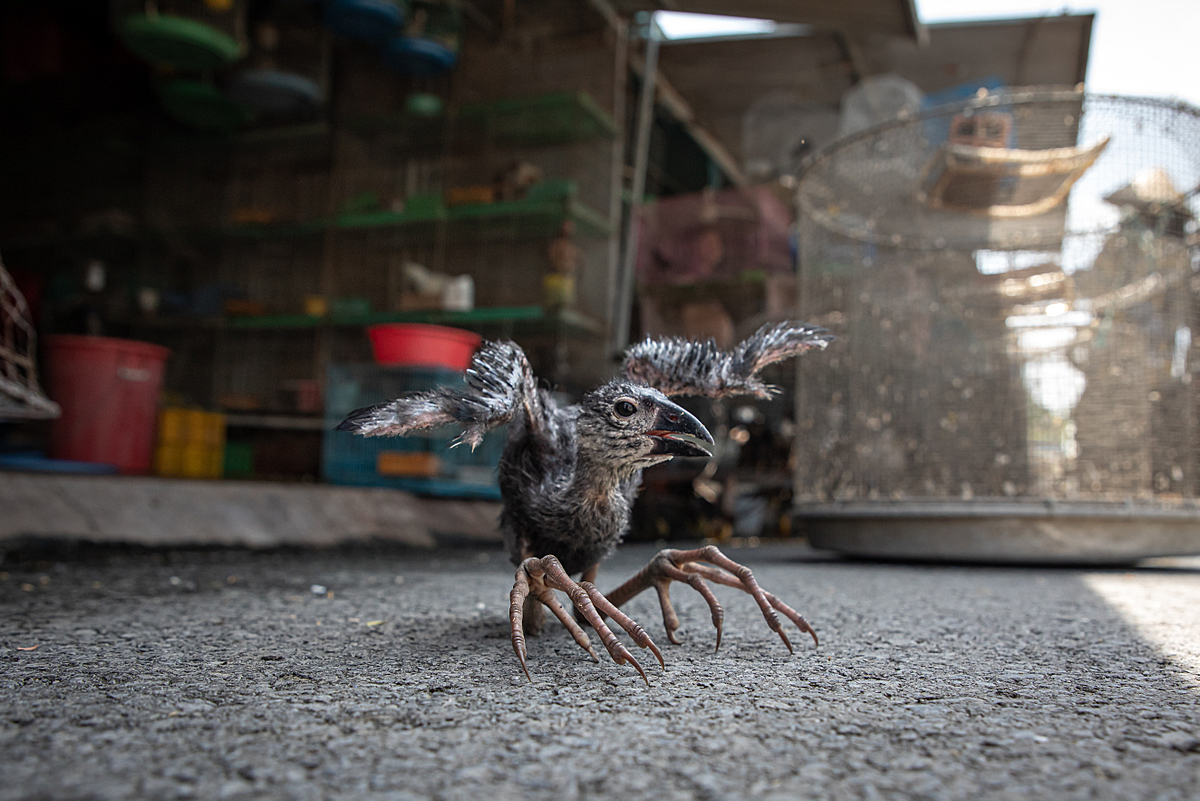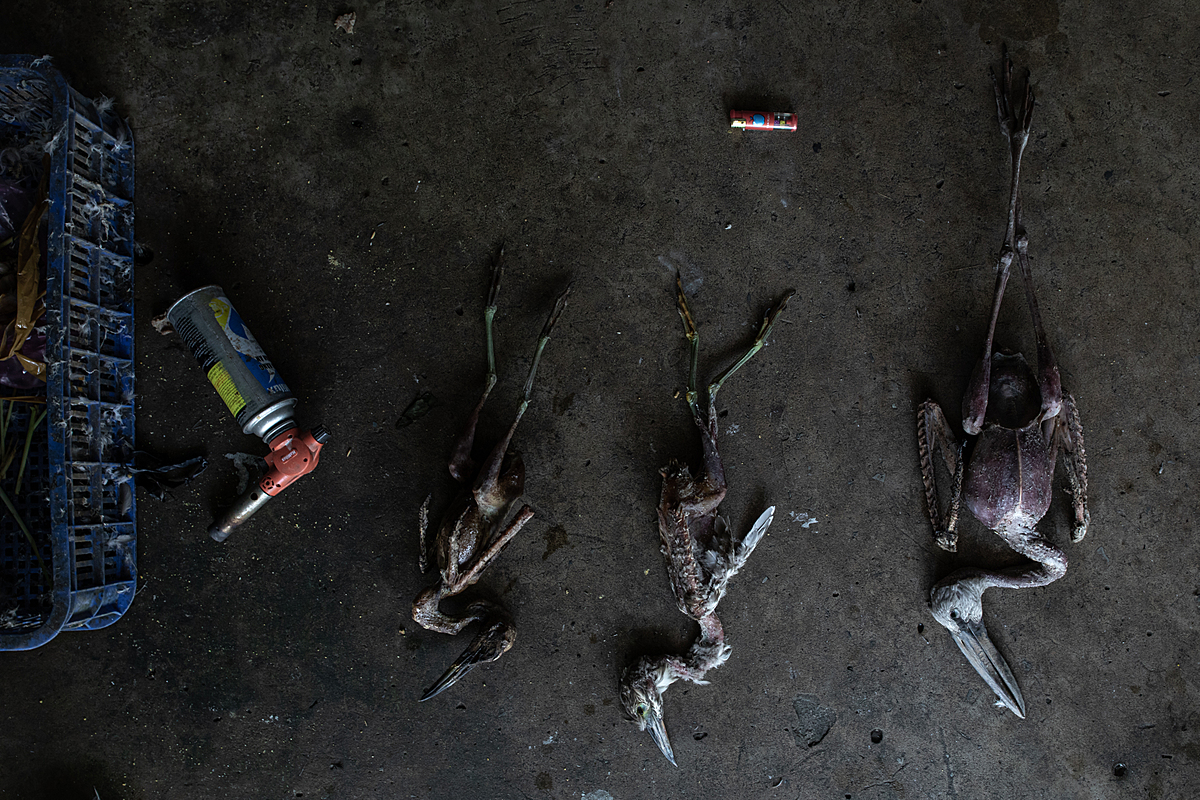 Discover More